Infocomm is the largest pro-A/V show that showcased every facet of AudioVisual technology. While held annually in Mumbai, Infocomm India is a place to experience and learn about the emerging technologies of professional AudioVisual and Information Communications Technology (ICT). It has become one of the biggest A/V shows in India and a platform for networking of manufacturers, distributors, consultants, and system integrators.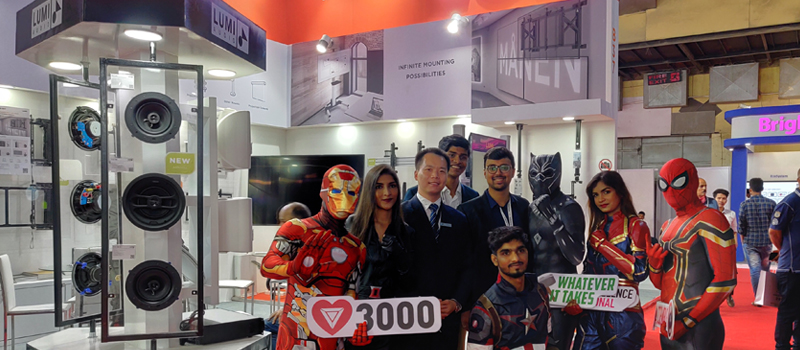 Infocomm India 2019 has come to an end, which was a big show that has highlighted the increasing professionalism of the India A/V market.

The show is a crucial part for us to demonstrate to the market our commitment to the multinational clients and is a focal point to showcase our latest audio products and technology.
The quick-install FLF-TF Series is the new ceiling speaker that incorporates a revolutionary toolless installation mechanism. The new installation design automatically engages the dog legs when the speaker is inserted into the pre-cut hole while adjusting to surface thickness. This revolutionary design can cut the installation time in half!

The combination of the quick installation mechanism and affordable price of the speaker makes it an excellent choice for today's discriminating audio buyers. It offers installers or resellers increased sales and profits. What's more, with polypropylene woofer and pivoting silk dome tweeter, the FLF-TF series delivers superior sound quality with wide, uniform dispersion for installations that require coverage over large areas, including whole-house audio system found in home, office, school, restaurants and more. Additionally, the FLF-TF series also includes an option for adding a built-in 70V/100V transformer, which is perfect for commercial installations.

The multi-room audio system is another product that has received lots of interests from visitors during the show. It allows music transport all around the house, and users can control different songs in different rooms or play the same music in different zones.
The wireless technology lets users eschew physical cables to transmit audio from a smartphone to a speaker. These speakers make the perfect complement to your home theater system, allowing your movies to come to life with surround sound from the front to the top of your room.
LUMI AUDIO offers a variety of Wi-Fi and Bluetooth streaming audio products, including ceiling speakers, wall speakers, landscape speakers, and related accessory. Each allows for total control of your listing experience, form the whole house or zoned audio. You can create a customized sound environment tailored to your need. Best of all, the control is all on your hand – your tablet or smartphone.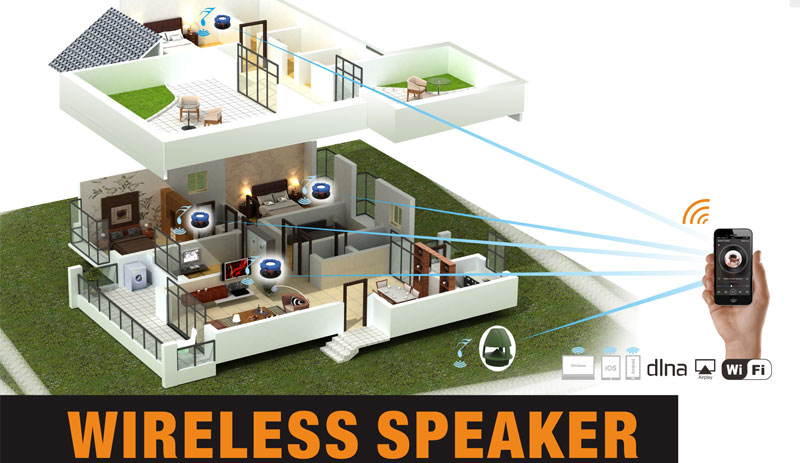 Once again, the Infocomm India 2019 was a great show. Thank you to everyone who stopped by our booth. We enjoyed meeting you guys there, and look forward to seeing you next time! If you have any questions, please feel free to contact us.